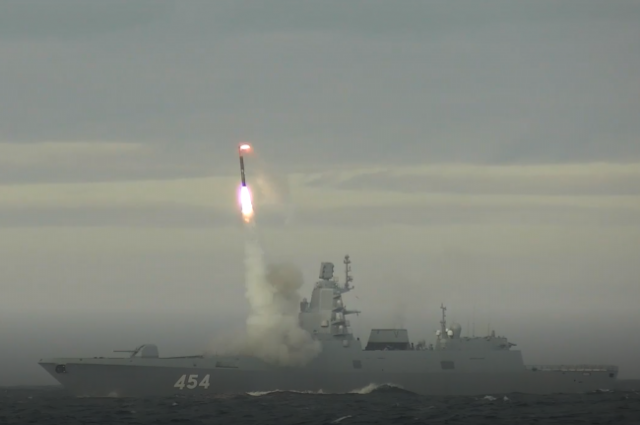 The frigate "Admiral of the Fleet of the Soviet Union Gorshkov" performed test firing of the Zirkon hypersonic cruise missile in the waters of the Barents Sea.
Shooting was carried out on Saturday, May 28, at a target position located in the White Sea, as part of testing new types of weapons, the press service of the Russian Defense Ministry reports.
According to the agency, the missile successfully hit a sea target at a distance of about 1,000 kilometers. The flight of "Zircon" corresponded to the specified parameters.
State tests of "Zircon" should be completed next summer. Then the missile is planned to be put into service for surface ships by the end of the year.
It was reported the day before that Russia is developing a new coastal missile system under "Zircon".
Rate the material